If enabled, Pending Approver Email is expected to notify an Approver of a new user waiting for approval. If the email is not being triggered, check the following:

The To address is filled. This can be the Edit Configuration User or anyone who needs to get the email. The Email would also be sent to Edit Configuration Users.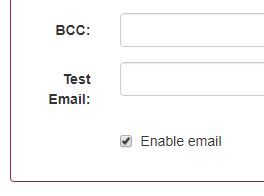 The checkbox Enable email is checked.