Problem:
Upon creation of a guest user, when the user first logs in, if with a federated account, Microsoft automatically resets the user's displayname to what the name is on the user's Personal account.
Investigation Findings:
When a user is added through EUM Admin into the underlying Azure AD as a guest user with their own personal credentials and that account is a federated account meaning it is a pre-existing email account prior to being added to the Azure AD, Microsoft takes the Display Name of the Microsoft Account and replaces what was originally input by the EUM Admin. This is Microsoft's approach that assumes if the user owns the personal email address they have been added with, if the display name is different, they will write over what was put into EUM Admin.
Supporting Details:
As a sample, the account eumtest@hotmail.com is going to be used. The name in the Microsoft Account has been set to EUM Test. This is an already setup Microsoft account which the EUM Admin will invite in.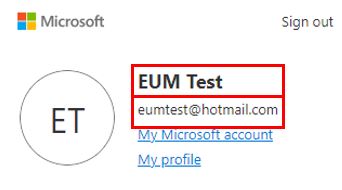 The EUM Admin invites the user as John Smith in Display Name and with the email address eumtest@hotmail.com.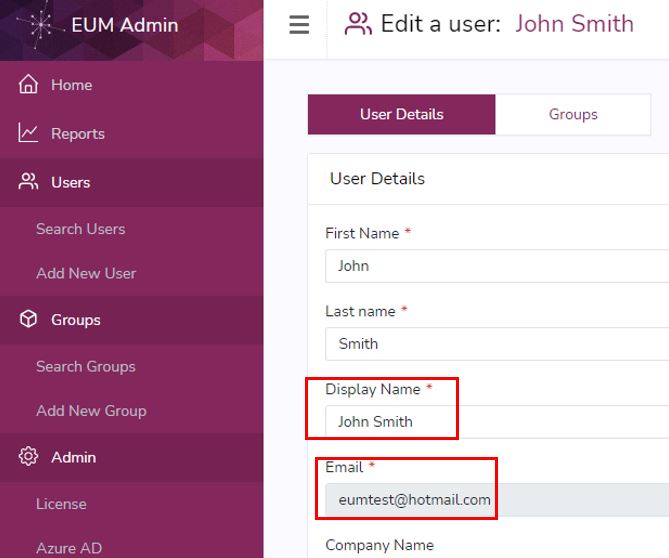 In underlying Azure Active Directory, you can see the account has been created with the Display Name set by the EUM Admin.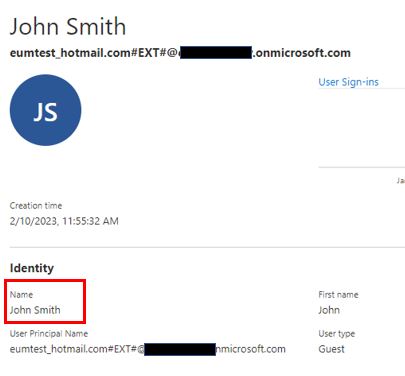 Once that user logs in for the first time is when the Display Name will be automatically updated by Microsoft to the display name on their personal account which you can see was updated to EUM Test.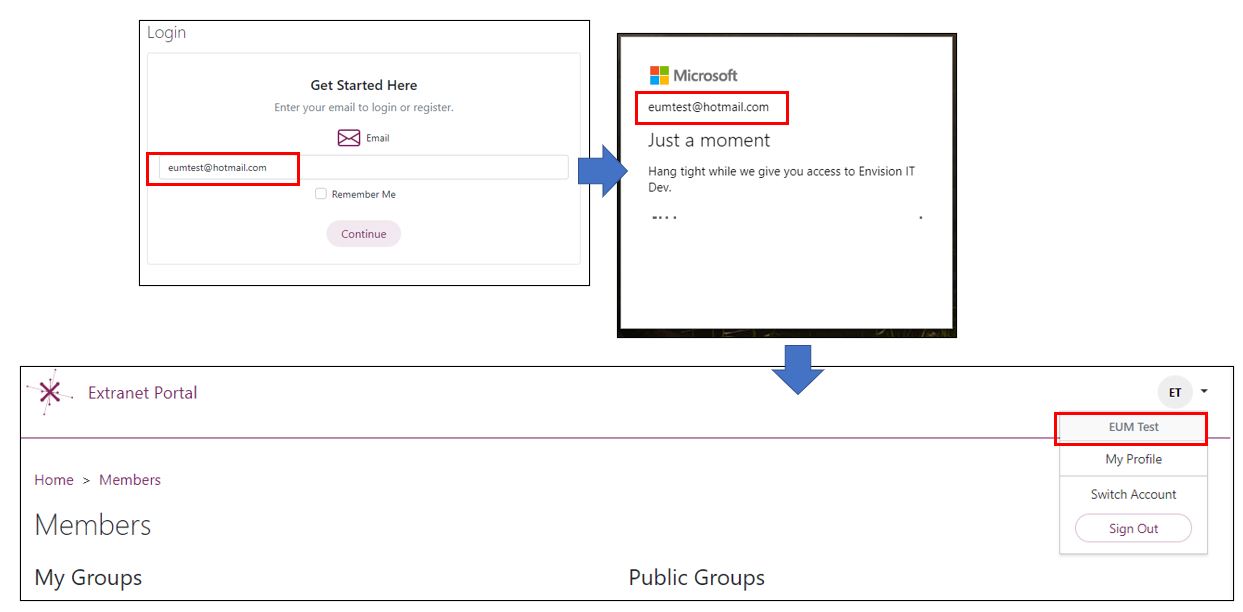 In underlying Azure Active Directory, you can see the account has the Display Name changed from John Smith to EUM Test.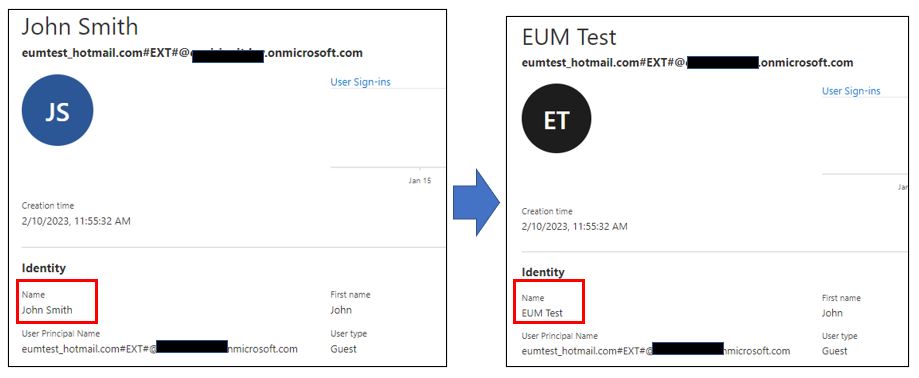 In the underlying Azure AD Audit Logs, you can see the change was made by Microsoft and that the DisplayName was updated from John Smith to EUM Test.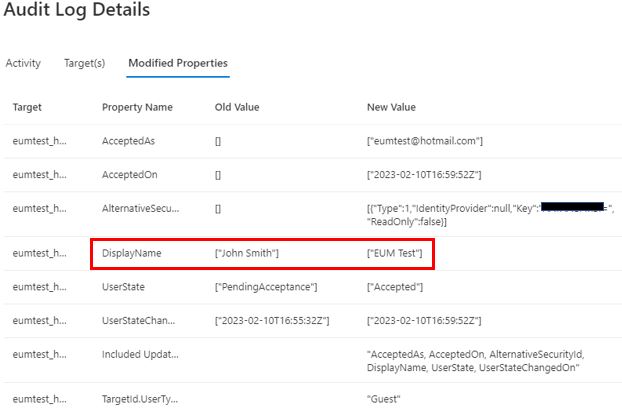 Solution:
We have to accept the functionality that Microsoft has inherently built into this functionality as their assumption is the person owns their email address and the display name is likely more accurate then what was put into the system by the EUM Admin.
Once the Display Name gets changed, one can log into the EUM Admin and change the Display Name of the user back to the one originally used. Microsoft would not update the Display Name again.